Posts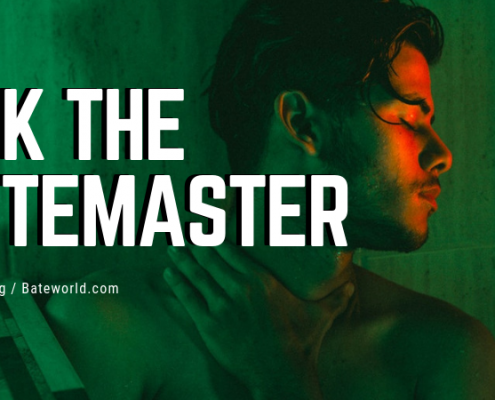 In my experience it seems best to just be straightforward. QUESTION:…
https://www.thebatorblog.com/wp-content/uploads/2018/09/ASK-THE-BATEMASTER.png
450
810
The Batemaster (Bruce P. Grether)
/wp-content/uploads/2015/02/batorblog3.png
The Batemaster (Bruce P. Grether)
2018-11-16 11:25:32
2018-11-16 11:25:32
Ask The Batemaster: Edging On Cam
This situation, medically called "phimosis," may prove quite…
https://www.thebatorblog.com/wp-content/uploads/2017/09/abm_purple.png
336
513
The Batemaster (Bruce P. Grether)
/wp-content/uploads/2015/02/batorblog3.png
The Batemaster (Bruce P. Grether)
2018-08-03 12:58:02
2018-08-03 12:58:02
Ask The Batemaster: Uncomfortable Foreskin
Premature Ejaculation: There's nothing to be ashamed of!
QUESTION:
I'm 27 years old in the military, and this is really embarrassing. I guess you call it premature ejaculation. I'm ashamed to admit it. Really cramps my style. My penis is so incredibly sensitive, I just cum way too fast. With anyone else, or alone, either way. I can't even edge at all. HELP ME!
RESPONSE:
There's nothing to be ashamed of here. You're brave to speak out honestly on this. It's a far more common issue for men than you might imagine. Also, there is the opposite issue, of guys who get hard and enjoy stimulation but have a difficult time getting to the orgasm. Your extreme sensitivity, I totally understand, because I was something like that myself until my early 40s, when I discovered what I call Mindful Masturbation. I'm still extremely sensitive, but I've learned to make ejaculation a choice. I learned to enjoy intense pure penis pleasure for as long and I want to stay in that glorious place indefinitely.
https://www.thebatorblog.com/wp-content/uploads/2017/09/batemaster-gold.png
338
513
cernunnos7
/wp-content/uploads/2015/02/batorblog3.png
cernunnos7
2018-02-10 12:03:14
2018-05-18 21:19:03
Ask The Batemaster: I Cum Too Fast! Can You Help Me?
Pearl-After-Pearl!
QUESTION:
How can I give myself small ejaculations or semen releases without actually orgasming?
RESPONSE:
Among the endless nuances of male masturbatory excellence are the refinements of what guys call "edging," dry orgasms, or continuous orgasmic states. Edging generally means spending a lot of time highly aroused, close to orgasm, but not quite going over the edge into ejaculation—at least not until you're ready to surrender and go over that irreversible Niagara Falls of oblivion.
https://www.thebatorblog.com/wp-content/uploads/2017/10/atb_gold.png
329
500
The Batemaster (Bruce P. Grether)
/wp-content/uploads/2015/02/batorblog3.png
The Batemaster (Bruce P. Grether)
2018-01-12 08:36:56
2018-05-18 21:11:34
Ask The Batemaster: Leaking Semen Without Orgasming