Posts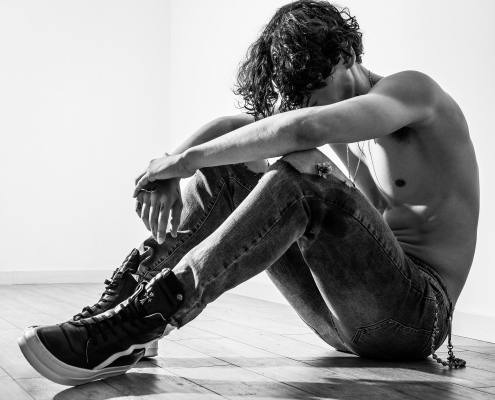 Often you might find men of the community come and go and come back again. One can never really pinpoint the reasoning, and maybe they don't know either, perhaps they just needed a break. One day you meet a cool bator, chat, bate, connect, and the next day his profile is gone. Did he get cold feet? Does he feel ashamed? They are all valid questions that deserve some answering and elaborating.
https://www.thebatorblog.com/wp-content/uploads/2018/12/black-and-white-fashion-lonely-35179.jpg
3840
5760
Erosinthyme
/wp-content/uploads/2015/02/batorblog3.png
Erosinthyme
2018-12-26 16:10:37
2018-12-26 18:10:53
Starting Over (Or New Year, More Bate)
At this big company where I work, there's this handsome guy with a little dark beard, who I don't really know. For the third time, I'm in the restroom and at the urinal he "shows hard," so we go in a stall and jack each other to incredible orgasms. Now I've snooped a little and found out he's married, with one little kid and another on the way. Is it wrong to do it again, now that I know about his family?
https://www.thebatorblog.com/wp-content/uploads/2017/10/tbm_aqua.png
338
513
The Batemaster (Bruce P. Grether)
/wp-content/uploads/2015/02/batorblog3.png
The Batemaster (Bruce P. Grether)
2018-05-25 10:32:09
2018-05-27 04:48:37
Ask The Batemaster: Bating With A Married Guy