Posts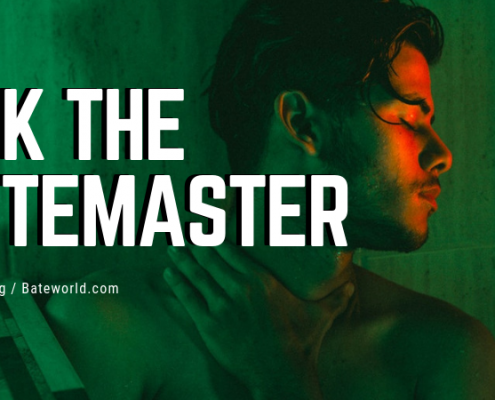 QUESTION: I cum way too easily, way too quickly. It's what…
https://www.thebatorblog.com/wp-content/uploads/2018/09/ASK-THE-BATEMASTER.png
450
810
The Batemaster (Bruce P. Grether)
/wp-content/uploads/2015/02/batorblog3.png
The Batemaster (Bruce P. Grether)
2018-11-30 09:25:25
2018-11-30 09:25:25
Ask The Batemaster: Help! I Ejaculate Too Quick
QUESTION: After prostate surgery, I'm lucky. I don't ejaculate,…
https://www.thebatorblog.com/wp-content/uploads/2017/09/batemaster-red.png
338
513
The Batemaster (Bruce P. Grether)
/wp-content/uploads/2015/02/batorblog3.png
The Batemaster (Bruce P. Grether)
2018-07-13 17:18:01
2018-07-13 17:31:03
Ask The Batemaster: I Have Orgasms, But I Don't Ejaculate
QUESTION: In the kitchen, I did that thing with a ripe peach that I saw a young dude do in a movie. It really worked, only my father tapped me on the shoulder from behind just as I was coming inside that juicy piece of fruit. He only grinned and said, "Be sure to clean up the mess, Junior." See, I moved back home after school, because my job is fast food at night and both my folks work. Usually I'm home alone afternoons, but dad came home on a break from his job. I'm so embarrassed, I might have to move out! Help!
https://www.thebatorblog.com/wp-content/uploads/2017/12/tbm-duo-blue-green.jpg
329
500
The Batemaster (Bruce P. Grether)
/wp-content/uploads/2015/02/batorblog3.png
The Batemaster (Bruce P. Grether)
2018-06-30 09:39:51
2018-07-02 08:27:01
Ask The Batemaster: Caught Masturbating With A Peach...By My Dad
Pearl-After-Pearl!
QUESTION:
How can I give myself small ejaculations or semen releases without actually orgasming?
RESPONSE:
Among the endless nuances of male masturbatory excellence are the refinements of what guys call "edging," dry orgasms, or continuous orgasmic states. Edging generally means spending a lot of time highly aroused, close to orgasm, but not quite going over the edge into ejaculation—at least not until you're ready to surrender and go over that irreversible Niagara Falls of oblivion.
https://www.thebatorblog.com/wp-content/uploads/2017/10/atb_gold.png
329
500
The Batemaster (Bruce P. Grether)
/wp-content/uploads/2015/02/batorblog3.png
The Batemaster (Bruce P. Grether)
2018-01-12 08:36:56
2018-05-18 21:11:34
Ask The Batemaster: Leaking Semen Without Orgasming