For the past 4 years, BateWorld and Sexologist, Jallen Rix have teamed up to co-produce the Cock Summit, a weekend where guys get together at a retreat center outside of San Diego to bond with cock's in hand. Since the first convergence in April of 2017, it was something special, bringing the feel of community and positive sexuality that they found on BW's site into a face-to-face experience. The Covid pandemic has made it nearly impossible to meet in-person safely.
Here's the letter that Dr. Rix sent out this week giving insightful reasons why it was best to postpone….
Hey Brothers,
I'm so sad to have to push the Cock Summit back again, all the way to 2021. I have talked extensively with the retreat center, BateWorld, and the CS leadership to try and find a way to make it happen in September, but every option we consider seems so much less than what we would want. Here are some of the obstacles that reduce the Summit to far less than ideal:
– Even if we could get everyone tested before they come to the event, there are so many people who will travel a good distance, especially by plane and that would open them up, and all of us up to the risk of being exposed. Further, if someone had contracted Covid on a plane, they would probably not show any symptoms till AFTER the Summit which wouldn't help any of us, quite the contrary.
 – Another challenge is sleeping in such close quarters. The double occupancy rooms usually have two strangers sleeping together in a large bed. It's something that is kind of titillating, but with Covid, it's kind of out of the question. Further, there's the dorm room which is at capacity. 26 guys in that large room is lots of fun, but sleeping all night with everyone breathing each other's air? Not good in a pandemic. We thought about reducing the number of people and seeing how many could perhaps stay in tents, but I sure don't feel good picking and choosing who can come or not, or who needs to stay in a tent, etc…
 – We even considered keeping our distance from each other when we played – masks, 6 feet, etc… Even though the visual might be kind of stimulating, (it's better than nothing), who REALLY wants to do that all weekend? Further, who's gonna play Covid Cop when people don't want to follow the rules. That ain't my job, and it shouldn't be yours either.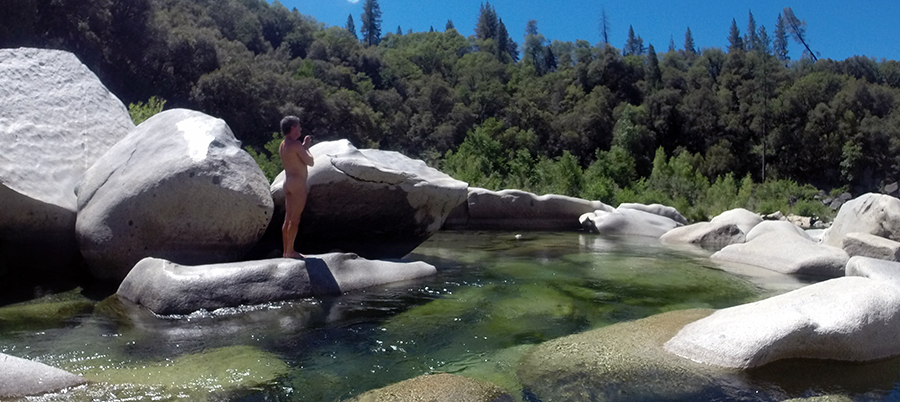 Sadly, (and it tearfully breaks my heart while I'm writing this) I feel like the best choice is to wait until we all can gather without Covid running amuck and putting us at risk. Even people who have already had Covid, still can re-contract it, and then spread it without showing any symptoms themselves, and eventually they might possibly be able to full-on contract it again (like the common cold). There's so much we still don't know. We are in a serious pandemic that requires patience, though I don't have to like it, gawdamnit!
I don't know of any better answers. I sooooo want to get up in your bin'ness and play with your dick till it pops, cuz we are soooo good at it! I want us to make love and nastiness to our brotherly cocks with abandon, but it just doesn't seem to be possible right now, not in-person anyway.
 Our San Diego location has been wonderfully gracious in letting us postpone our event, once again, till next May 14-16, 2021. I'm hoping the world will have some kind of system in place to either test us thoroughly before we arrive, or minimize the symptoms, or (please gawd!) we have a vaccine by then. I will roll over your registration and fee to reserve your spot next May, but if you'd rather get a refund and cancel your reservation, just let me know.
 I dream and fantasize constantly of our brotherhood around the fire, out in the desert, affirming each other's masculinity by spraying our seed and life essence all over the land, and all over each other. Alumni, I know you know what I'm talking about. Newbies: You have no idea how amazing it's gonna be for you. We so look forward to welcoming you all. I hope you cum with us in May, 2021! We WILL meet again, and it will be all the more outstanding because of what we have survived.
 Stay strong, stay safe, bate on!
Always – Jallen RIx, Ed.D., ACS