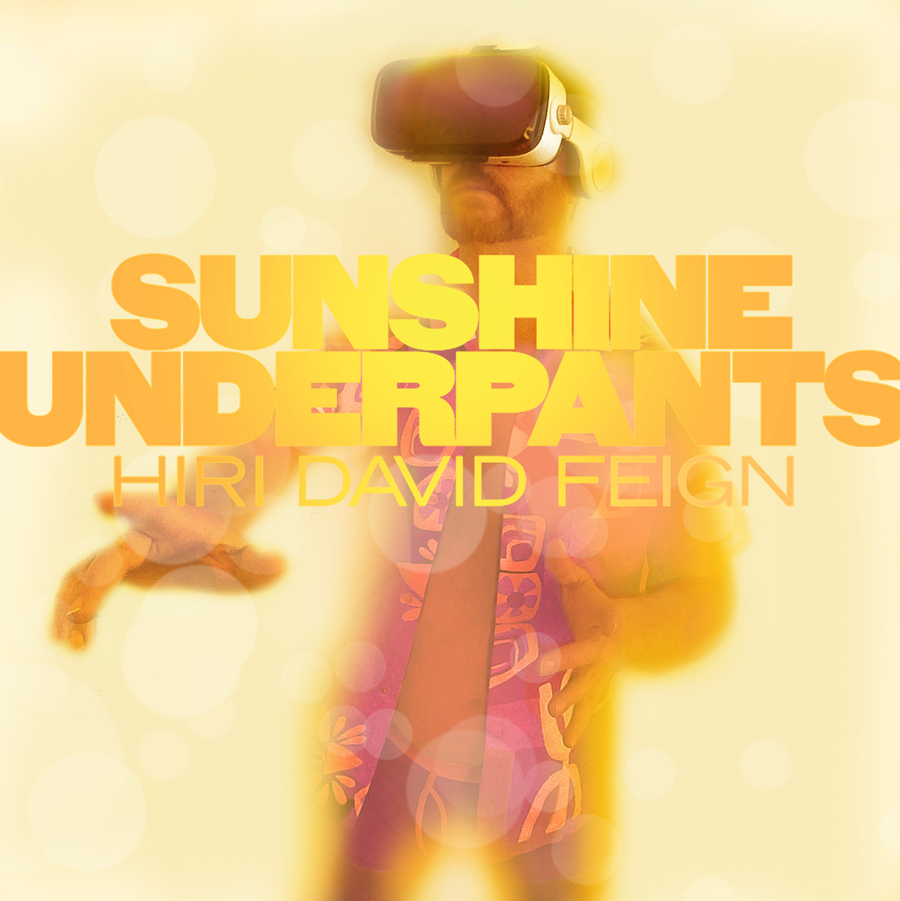 I'm very pleased to announce the release of SUNSHINE UNDERPANTS, my new album from BWE and Earnob Music. Listen below to the titular song and check out the rest of the 14 tracks at my artist store.
Within a few days the album will also be for sale via iTunes Store, Amazon Mp3, Spotify, and a number of other streaming services. I'll post the full list at HiriDavidFeign.com when they go live. SUNSHINE UNDERPANTS is also available in a beautiful limited-edition CD package to complement any audiophile collection. CD's are currently only available (for a discounted price) by contacting me directly via my personal web site HiriDavidFeign.com or by email at [email protected]ail.com.
This is my first commercial release in over thirty years (I'm an oldster), and my first time ever on CD. While it's less overtly sexual than my previous four albums in 2016, SUNSHINE UNDERPANTS covers the spiritual side of our being, from sexuality to religion, politics, and consumerism, in an age increasingly defined by technological interactions.
COMING UP
Over the next few weeks we here at The BatorBlog will be promoting SUNSHINE UNDERPANTS with a two-part conversation led by Jason Armstrong, as well as the premiere of my brand-spankin' new video for the song THESE POSSIBLE FUTURES.
Meanwhile, subscribe to my web site HiriDavidFeign.com to receive news and updates throughout the year as I continue to share my comics, writing, and music to the world at large, including a few free tracks like HALLELUJAH! 2018 that you can download right now.
Please check out SUNSHINE UNDERPANTS and let me know your thoughts. Enjoy.
HDF
Listen to and download my previous albums, videos and articles by clicking the covers and article links below.
https://www.thebatorblog.com/wp-content/uploads/2018/01/01-SUNSHINE-IN-MY-UNDERPANTS-mp3-image.jpg
901
900
Hiri David Feign
/wp-content/uploads/2015/02/batorblog3.png
Hiri David Feign
2018-02-16 16:28:47
2018-05-18 20:53:11
SUNSHINE UNDERPANTS HAS DROPPED