The discussion about whether masturbation is sex or whether it is an aperitif before sex takes place (either as a prelude to intercourse or practice/substitute for the "real thing") is one that likely won't be resolved in this writing. It is also one which – for better or worse – immediately reveals one's core understanding of sex and sexuality. At the start of a new year, it's worth thinking about where one falls in this debate, as it likely deeply impacts how one views themselves as a sexual being, and their role in relation to other sexual beings. It is an indicator of sexual openness, experience, and maturity.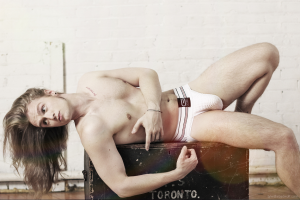 In my personal experience, people who believe that the only activity definable as "sex" is penetrative intercourse often think that way because of a lifetime of unconscious conditioning. So often this is thrust upon them and reinforced by pornography. Particularly what could arguably be termed "mainstream" studio pornography, which follows the same activity pattern – kissing, fellatio, rimming, anal penetration, top cumshot, bottom cumshot, in the case of most gay porn – with a rotating cast of performers and set dressings. It would be difficult to consume a great deal of this script in its varying guises and not come to the conclusion that "sex" was, of course, kissing and then sucking and then penetrating and then ejaculating. That is a completely logical reduction of that input.
Imagine for a moment that one's introduction to cooking and cuisine was the daytime offerings of the Food Network stars. It would be natural to begin to deduce that canned food was the same as fresh (preferable, even!), that Tortilla Casserole was something edible, or that Bailey's Irish Cream was somehow a natural "pairing" for deviled eggs. That these things were what "food" was.
If all one learned about food was what one saw in these mainstream studio programs (which follow a similarly strict timeline of gathering ingredients, cooking ingredients, plating and prepping ingredients, and then showing and sampling the finished product), one would quite naturally believe that "food" began and ended with what was presented in these shows. It would make sense to label (consciously or un) things that weren't demonstrated in these programs as not being "food."
But our understandings of food and what food is, as well as our varied tastes and experiences, are inherently more vast and well developed than our understandings of what sex is. This is because without the taboos ascribed to sexuality, we begin learning about food at the earliest of ages. We watch our family members prepare foods they enjoy, we learn what types of things we don't like the taste of, and we learn how to collect and prepare ingredients and even to cook and eat food on our own, often before the end of childhood.
Sexuality is afforded no such early establishment in our lives. The venues we have for learning about even the basic mechanics of sex are limited to pornography and to fumbling, often emotionally-fraught personal experience.
What we learn about the acceptability of any sexual behavior usually comes from our immediate surroundings (our siblings, parents, schoolmates) and from the institutions implementing rules about them, and purporting to educate us about them (our churches and schools). Today, the internet plays arguably the largest role in teaching young people about what is sexually acceptable, but is still guided by what is most marketable or mainstream (so – back to pornography).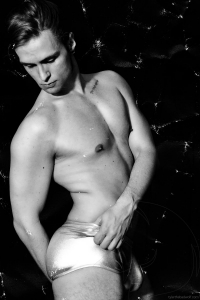 These lessons in the acceptability of sexual behavior aren't always as prima facie as they seem either. Often times, young brains are left to try and make logical conclusions by reading between the lines of the explicit rules laid out around sex. If one were trained early on, for example, that sex was acceptable in the context of a male/female marriage, but that self-abuse was unacceptable in any case, the sideways lesson gleaned from that (obviously preposterously false) information would be that masturbation was somehow bad and forbidden, but also that sex and masturbation were somehow distinct things!
They're not.
Masturbation is the sexual stimulation of genitals for sexual arousal or other sexual pleasure, usually to the point of orgasm. Intercourse is the stimulation of the genitals for procreation or pleasure, usually to the point of orgasm, by insertion and thrusting into an orifice. But both things are sexual and both things are classifiable as sex.
In the same way that preparing food and eating food is the same core thing – whether you choose to do it alone, with a partner, or with a large group – sex is sex whether you are stimulating your genitals to orgasm alone, with a partner, or with a large group. There is nothing mystical or of greater significance to penetrative sex that makes it entirely removed from the broader web of sexual behaviors titled "sex."
People who have told me that they've never masturbated in front of another person or believe they can only orgasm from fucking, are very often people who have been deeply impacted by social rules and value judgements about particular types of sexual behavior early on. Because of this and because of instinctual fear of varying from cultural norms, they never learned to stimulate their own bodies, and never learned the mechanics and significance of their own pleasure. They rely instead on a type of external gratification or guidance in accomplishing what they have been trained are appropriate or acceptable kinds of sex, while excluding aberrant or undesirable behaviors as "not sex." Penetrative sex is normalized (particularly in the context of heteronormative top/bottom role structures for homosexual men), and therefore desirable. Masturbatory sex is aberrant and excluded from normalization, and therefore undesirable.
Those who decry masturbation as not being sex, are effectively channeling the same thought patterns and programming as super straight people who proclaim that homosexual marriage is not marriage. It is. The defining mechanics and significant markers are the same, it just hasn't been normalized in a meaningful way to you, and so you see it as being distinct or different; undesirable.
Sexual behaviors, particularly those resulting in orgasm and ejaculation are sex. Whether they happen alone, with a partner, or with a room full of partners. The more sex you have, and the more comfort you learn to have in your own skin, with your own penis, the clearer these ideas become.
Follow Tyler @tylerdarligulv on Instagram and @tylerthebadwolf on Twitter. You can subscribe to his blog at badwolf.blog
https://www.thebatorblog.com/wp-content/uploads/2019/01/tylerrr.png
564
851
Tyler Dårlig Ulv
/wp-content/uploads/2015/02/batorblog3.png
Tyler Dårlig Ulv
2019-01-10 13:04:44
2019-01-10 13:14:03
Masturbation Is Sex, Duh!