Nightlife For Bators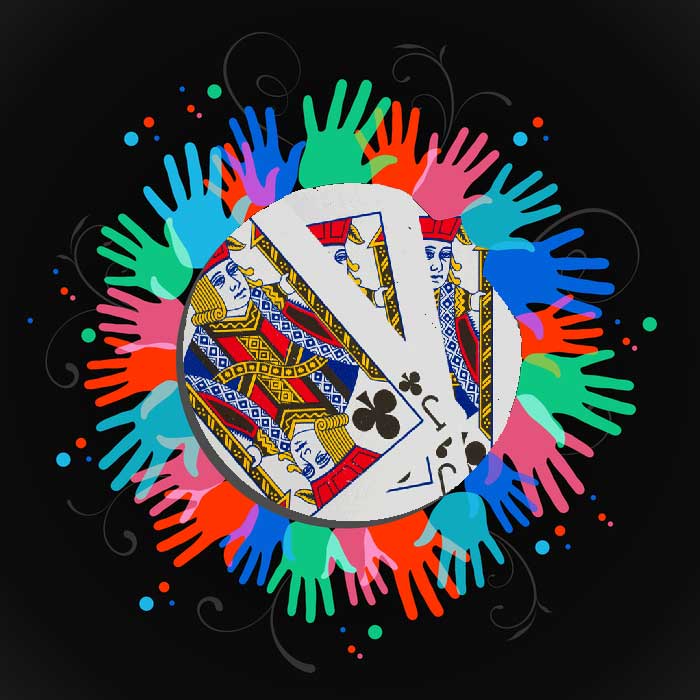 They're off the beaten path, but they have been part to the club scene in cities like New York, San Francisco, and Philadelphia for decades. As the name implies, they're establishments where men go to masturbate. They offer members a structured environment with rules of conduct and a strict ban on "fucking, sucking, and ass play".  If you consider the fact that on a busy night a club can have over a 100 men with raging hard-ons ready to explode in volleys of cum splattering orgiastic delight, they offer a remarkably safe environment where like-minded men can let loose and get it on.
Since the focus is on non-penetrative sex, the risk of contracting HIV/AIDS and STDs are significantly reduced. In addition to the benefit of safer sex, in can be argued that non-penetrative sex (e.g., frottage, mutual masturbation, circlejerks) produces a greater sense of shared masculinity and equality (The Full Wiki). The San Francisco Jacks' web archive contains numerous comments from members who report they felt a sense of intense emotional bounding with other men that is unique to the jack off club setting:
"More than just focusing on dicks and balls, we looked into eyes with looks of warm companionship, sweet warmth cheek to cheek. No licking assholes, no fists buried deep into pink velvet sphincters, no rivers of gold showering bodies from face to chest to encased dick, no mouths gobbling, no asses and intestines rubbed aglow from dickhead and fingers–just hands and dicks and balls and tits and eyes and souls–from every angle, slippery grasps on slippery handles, dicks pointing to the ceiling, twenty in view without a turn of the head, dicks above in the balcony, dicks below on the benches, glorious men sprawled in the supporting arms of companions while others attentively relieved one another of the arduous task at hand. Some scenes were so powerful, intimate, and intense that my insides turned on the ejaculation switch before my head knew what was happening. I could have cum a hundred times, and in fantasy, I did."

Dr Jizwell, 08/07/1993
A Bit of Jack Off History
According to Silverstein and Picano The Joy Of Gay Sex, jack off clubs started appearing in the 1970's as "outgrowth" of private masturbation parties that were popular in the US gay community. The name Jacks became associated with them and the clubs proliferated. The New York Jacks, established in 1980,  is the oldest currently operating club1. It is interesting to note that jack off groups and the first Jacks club predate the AIDs panic/terror of the early 80's.
When and where communal masturbation originated is anyone's guess, but it is clear that Jacks clubs were not a direct response to HIV/AIDS.  Sex orgies have been part of the human landscape for a very long time and we do not traditional associate the sexual needs they fulfill with safe sex or the gay community for that matter. The members of the The Beggar's Benison, a Scottish sex club founded in the 18th century, may very well have engaged in a ritualized form of communal masturbation. They certainly were into "shameless frigging" and the "celebration of male sexuality" (John Mullan, 01-18-2002). There is nothing that specifically links the Club's activities to the 18th century gay community or a fear of venereal diseases (e.g., syphilis, the clap).
I'm Curious
If you're not cool with the idea of volleys of cum shots colliding in midair and splattering on everything including men's bodies, then a Jacks club might not be the right venue for you. The events are for like-minded men who share an exuberance for the festivities. Without question, the masturbation orgy is the main event, but at its core it is a celebration of masculinity that connects men to one another through their shared sexuality. It is a primal scream echoing off the walls of post-industrial social life and not a performance staged for curious onlookers.
If you're still curious, then you'll need cash to cover a door charge, which or may or may not include an annual membership fee.  You'll also need a valid photo ID to prove you're over 18, and be prepared to sign some kind of release form.
The physical location a given club's meeting can change from week to week. The Rain City Jacks out of Seattle list the date, time, and location of events on their website.  You'll need to contact them to get the location and time for their Sunday meetings.
It's hard to say how many jack off clubs exist in the world.   There are at least 50 known clubs scattered across the globe with the majority in the United States.  It is fairly safe to assume there are more operating below the public radar. If you are interest in more information about jack off clubs, Bateworld is one the best places on the web to find it.
https://www.thebatorblog.com/wp-content/uploads/2014/07/jackoffclubs3.jpg
700
700
Staff
/wp-content/uploads/2015/02/batorblog3.png
Staff
2014-07-04 16:14:45
2018-05-18 16:33:09
Jack Off Clubs: Sharing The Bate