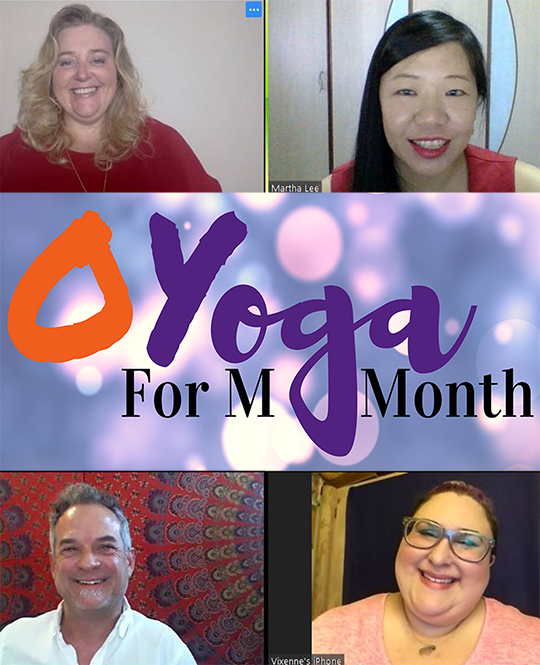 Here Cums International Masturbation Month!
Experiential Lessons from bating sexologist, Dr. Jallen Rix (Hand2rod)
Back in 1994, the Surgeon General at the time, Joycelyn Elders was fired for suggesting that masturbation be discussed in sex ed classes as a preventative measure against STIs. Outraged by the firing, the groundbreaking women's sexuality shop, Good Vibrations, declared May 14, 1995, National Masturbation Day. Eventually, it evolved into International Masturbation Month, because, really, why celebrate something so wonderful for just one day?
This year, yours truly, (Dr. Rix) is celebrating by joining forces with three other
sexuality professionals on three different continents to offer a month-long online course in Orgasmic Yoga, called, O Yoga for M Month! What is Orgasmic Yoga you ask? Believe it or not, it's a title for what a lot of us are already doing regularly on Bateworld. The term, Orgasmic Yoga is not about holding provocative body positions for healthy stretching purposes. The word "Yoga" in it's original language simply means "practice," therefore Orgasmic Yoga is your self-pleasuring practice.
Just like the attention that International Masturbation Month generates to help people feel less shame about self-pleasuring, using this simple title "Orgasmic Yoga" has made self-pleasuring accessible in a whole new way to a whole new population, and it's growing. Not only are guys masturbating in circles, but women and co-ed groups are popping up all over to create safe spaces for self-pleasuring.
Countless people take the Masturbation Month Challenge of self-pleasuring for 31 days in a row. To support this effort, O Yoga for M Month is providing 31 days of content, tips, meditations, insights, and improvements for your own practice. View their daily previews by joining their Facebook page at O Yoga for M Month, or go right to the content on their On Demand Vimeo Site and subscribe:
https://vimeo.com/ondemand/oyogaformmonth
Happy bating for the month of May, and don't forget, Bateworld's Masturbation Month will culminate at the Southwest Cock Summit over Memorial Day Weekend! There's still room for you! Please join us: http://doctorrix.com/csummit/
https://www.thebatorblog.com/wp-content/uploads/2018/04/OYogaMmonth.jpg
665
540
Jallen Rix
/wp-content/uploads/2015/02/batorblog3.png
Jallen Rix
2018-04-26 16:20:24
2019-03-31 19:26:50
Here Cums International Masturbation Month!