QUESTION: I've got a real problem, and maybe I need help. It started when some of my buddies offered to turn me on to something they said would make sex incredible way beyond anything before. So, we did it, and the first few times it seemed incredible, but now I find I'm strung out, not really getting off the same. I'm cranky and irritable, always looking for more, and maybe addicted. It's like a nightmare! What can I do about my meth habit?
RESPONSE: Don't hesitate to ask someone for help on this important issue. (The drug in question is "methamphetamine," also known as tina or T, crystal, crank, ice, rocket fuel, etc.) There are phone hotlines you can search for online. If necessary, counselors and rehab centers can help. Your willingness to admit it's a problem is a great step. You are not alone in this situation, and there are good people available out there who know how to help you.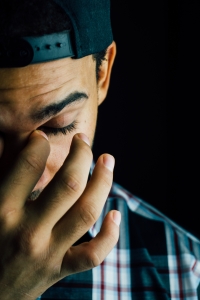 You did not do something wrong, but the drug you mentioned really is bad news. In order to break away from a destructive cycle, you may have to distance yourself from those particular friends who are involved. You need to make some tough choices and accept responsibility for your actions. Get support.
Personally, I grew up in the 1960s, partly in Berkeley, California, and while the use of cannabis and psychedelics was common, there was a saying, "Speed Kills." That scared the heck out of me, and I'm glad it did, because I've seen many lives destroyed by crystal meth and other hard drugs. Many years later, I finally did try meth a few times, at the suggestion of a friend—and that was enough for me. I knew I'd pay the price, so I quit immediately. Even though I had only done it a few times, I spent an entire day in withdrawal, feeling lousy.
Meth, like cocaine, is definitely not worth the price, and I'm not talking just money. These drugs are really rough on your body, and if you continue, they always bring out the worst in you, as if your personality is going downhill and you are losing control.
I suggest you seek help and do whatever it takes to make a clean break from such drugs. A far better path to enjoyment is taking good care of yourself: eat healthy food, exercise, hydrate well, get enough sleep, stimulate your mind by learning and enjoying entertainment—and develop your masturbation skills. I can tell you, when I was younger, I did try quite a few different drugs: in the long run none of them can match the really intense enjoyment of pure penis pleasure. It requires good self-care, healthier habits, and practice, practice, practice.
Even in the realm of enhanced masturbation skills, you can slip into predictable habits, so self-awareness is crucial. Try new things, branch into new territory. Truly Mindful Masturbation also means breaking away from too much reliance on porn, returning the focus to yourself, and your own body. Once you establish healthier habits, I suggest you explore this in depth.
The only popular drug I know that really can enhance masturbation and will not harm your health if used moderately and wisely, is edible forms of Cannabis.
BRUCE P. GRETHER is the "BateMaster". Mr. Grether's lifelong love of penises and masturbation has led him to achieve a level of mastery and understanding of masturbation that is at once unique and extremely rare. He is renowned for both his ability to achieve seemingly endless states of prolonged and intense masturbatory pleasure as well as his skill in passing this knowledge on to his students. Mr. Grether has made it his life's mission to encourage men to take their practice of masturbation to new levels of personal enrichment and self-discovery.
Mr. Grether is a globally recognized masturbation activist, an accomplished masturbation coach, and a tireless facilitator of masturbation workshops. In 2001 he coined the now popular term "Mindful Masturbation". He is the author of a best-selling book, The Secret of the Golden Phallus, plus the erotic fantasy novels
The Moontusk Chronicles. His website can be found at www.eroticengineering.com.
A note from The Batemaster: I'm honored that the guys at Bateworld have asked me to respond to some questions from male masturbators around the world every week.
Always check with your doctor about any issues you might be experiencing with your sexual organs. Prompt diagnosis and treatment are important. This article's purpose is to inform and entertain readers and is not a substitute for medical advice or treatment.
https://www.thebatorblog.com/wp-content/uploads/2018/09/ASK-THE-BATEMASTER.png
450
810
The Batemaster (Bruce P. Grether)
/wp-content/uploads/2015/02/batorblog3.png
The Batemaster (Bruce P. Grether)
2019-03-08 12:53:04
2019-03-08 12:57:35
Ask The Batemaster: Speed Kills